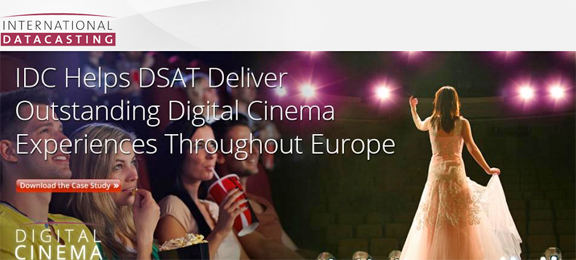 [SatNews] International Datacasting Corporation (TSX:IDC), a technology provider for the world's premiere broadcasters, announced that the firm is engaged in discussions regarding a potential acquisition of the company's business.
The identity of the interested party and the terms of the potential acquisition are subject to a non-disclosure agreement (NDA). The discussions are preliminary in nature and there can be no assurance that they will result in a transaction. In order to assess the potential acquisition as well as other strategic alternatives, the Board has created a Strategy Committee comprised entirely of independent directors. The Strategy Committee is chaired by Chris Van Staveren and includes Eric Apps, David Charron and David Smith. The Strategy Committee will consider the relative merits of accepting the acquisition proposal, continuing to develop the IDC business on a standalone basis, and other potential alternatives.

Investor information for IDC is available via the company website as well as at http://www.sedar.com/.