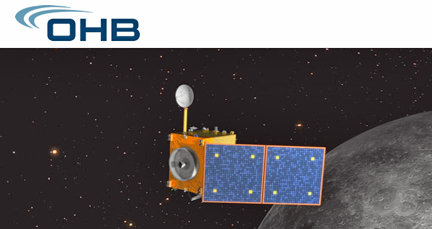 [SatNews] OHB System AG, Bremen, and Erwin Kayser-Threde GmbH, Munich, have now merged under the name of OHB System AG.
The Kayser-Threde logo will continue to be used for process control technology activities. By taking this step, the parent company European technology specialist OHB AG is pooling its two subsidiaries' capabilities and capacities.
With their different skills, the two former affiliates had previously already been working together on major projects, such as the MTG weather satellites and the EnMAP environmental satellite. Accordingly, the merger is a logical step to reinforce and optimize the joint activities on a sustained basis and to position the two sites for the challenges which they face in their operations. The transaction is a merger of equals with key management functions and sustained recruitment and personnel development activities based at both sites. The new OHB System AG has a seven-strong management board comprising: Marco R. Fuchs (CEO), Dr. Fritz Merkle, Frank Negretti, Dr. Ingo Engeln, Kurt Melching, Andreas Lindenthal and Boris Penné.
One aspect of the realignment of OHB's German satellite and payload business entails the combination of the two existing facilities in Munich at new central premises at the Oberpfaffenhofen space center near Munich. New offices are currently being built there to accommodate technical facilities which will allow OHB to assume responsibility for new and challenging projects. With the "topping-out" celebrated on July 23, 2014, the new building is scheduled for completion in mid 2015.
"Two outstanding companies in the space industry are today joining forces to become a satellite and payload systems specialist which will be assuming a new role in the European market on account of its scale and organizational structure," says Marco Fuchs, the CEO of OHB AG and OHB System AG. "In this way, we will be able to leverage our own internal skills more effectively and thus operate with heightened efficiency and competitiveness. We will be benefiting from the resultant advantages as much as our customers will be. The merger has been planned very carefully. With the organizational structures now in place, the next task at hand will be to complete the integration process swiftly over the next few months."
OHB Systems AG offers additional company information at http://www.ohb.de/