[Satnews] The early bird rates for the upcoming Space Tech Conference end on Monday, February 8, for this event, which runs from May 24 to 25, 2016, in Pasadena, California)—save up to $200 by booking your pass via this direct link.
New speakers have also been added to the agenda:
Enterprise Ground Services – Simplifying and Improving Ground Systems Architecture
1:30 p.m. -Tuesday May 24
This session explores: The exponential growth of smallsats, as well as the push within the Air Force to be more resourceful, are two key factors driving current interest in ground architecture. As space opens up to more and more commercial players launching their own satellite networks, there is a mounting need for low-cost automated solutions. Many operators need to expand their ground capabilities to sustain their growing constellations, but as they are also cost sensitive, truly innovative solutions are required. The same is true of the US Air Force, where cost savings are a key driver of the current enterprise ground service (EGS) focus.
Confirmed speakers include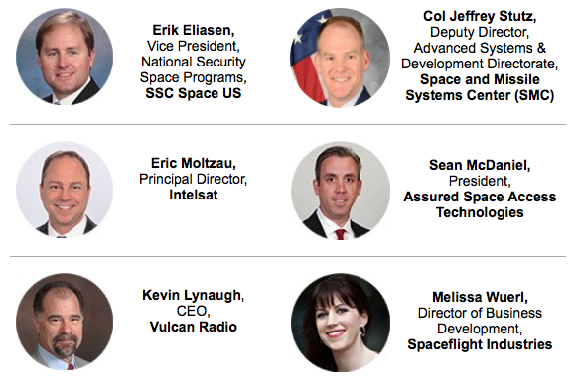 Discounts are available: Exhibiting companies, military, government and academic attendees are eligible for discounts off all full rate passes, please inquire here...