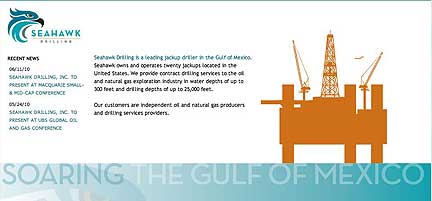 [SatNews] RigNet, Inc. ("RigNet"), a global provider of managed communications solutions for the upstream oil and gas industry, announced today that is has entered into a multi-year contract with Seahawk Drilling, Inc. ("Seahawk"), a leading drilling services company focused on the Gulf of Mexico to provide managed remote communications for its fleet of offshore rigs.
Seahawk, owner and operator of twenty jack-up rigs in the United States, provides drilling services to the oil and gas industry in water depths of up to 300 feet and drilling depths of up to 25,000 feet.  RigNet will provide fully-managed VoIP, FoIP, data and Internet access services across the entire Seahawk fleet.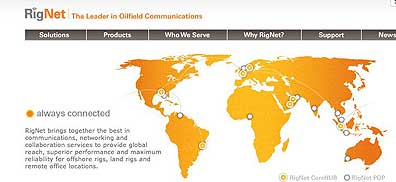 Basic
services provided by RigNet include installation of the rig communications infrastructure for:  hardware, including cabling, phones, modems and fax machines; software; voicemail and other added-value features; bandwidth and network connections; testing and training; long distance and local calls from remote locations; and year-round 24-hour live monitoring and technical support.
Seahawk is also utilizing RigNet's TurboNet service, using Riverbed's application accelerator appliances, to improve the speed and performance of software applications running over highly-latent satellite links.  In addition, RigNet, in partnership with Seahawk, is designing and managing Seahawk's WAN (wide area network), connecting Seahawk's rig fleet to its Houston headquarters, data centers and support offices.
John Varkey
,
Vice President of Information Technology for Seahawk
, said "The installation process is now complete, and Seahawk is very pleased.  RigNet is fast and nimble, demonstrating efficiency in customer service and proactive project management."
"The choice of remote communications provider is a mission critical decision for offshore drillers.  RigNet is honored to have been selected by Seahawk for this important assignment, which allows Seahawk to focus its resources on successful drilling operations," said
Mark Slaughter
,
RigNet's CEO and President.