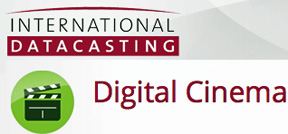 [SatNews] International Datacasting Corporation (IDC) (TSX:IDC) has appointed Daniel Thunberg as Vice-President, International Sales.
Thunberg joins IDC with a wealth of experience in the broadcast industry, and has held roles in Sales, Sales Operations, Marketing, and Product Management with industry leading companies. Most recently, he was SVP, Europe and Asia for Piksel, a US based provider of internet TV solutions. His previous roles include VP, Online Sales APAC and VP Marketing at Irdeto.
"We are pleased to have Daniel on board," said IDC President & CEO Doug Lowther. "His global experience will serve IDC well as we introduce our new products and continue to build our emerging market presence."
Additionally, the company will be showcasing several new leading-edge solutions for broadcasters at IBC 2014, which takes place at the RAI Amsterdam from September 12-16. IDC will exhibit at Stand 1.C29.
IDC will announce the commercial availability of the Pro Cinema 4K Decoder, which was used to deliver the ground-breaking UltraHD broadcasts of 2014 FIFA World Cup matches to cinema screens this summer. IDC has developed the Pro Cinema 4K Decoder to support High Efficiency Video Coding (HEVC). The Pro Cinema 4K Decoder supports decoding of 10-bit 4K UltraHD video streams compressed using HEVC at up to 60 frames per second, and is designed to be easily integrated with IDC's widely deployed Pro Cinema Cache Servers and SFX Pro Video receivers, instantly adding 4K HEVC capability to an existing IDC installation. The new Decoder is now available for ordering worldwide and will be featured in a special demonstration at IBC.
IDC will also be showing the latest advances in video distribution technology for satellite and DTT networks. The LASER Multi Program Splicer (MPS) enables seamless content and ad insertion on multiple channels simultaneously and features support for multi-frequency (MFN) and single frequency (SFN) network topologies, including deterministic splicing for SFN. The LASER MPS also extends IDC's LASER Targeted Ad Insertion Platform by integrating with existing receive-site equipment, and providing support for long-format program insertion. IDC now has the industry's broadest portfolio of solutions for targeted ad insertion, including support for satellite, digital terrestrial, and IP distribution networks.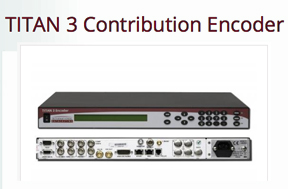 IDC is also announcing the European launch of the TITAN 3 Contribution Encoder at IBC 2014. TITAN 3 leads the industry in video and audio compression quality, with the flexibility to deliver very low latency encoding without requiring a proprietary decoder. The latest addition to IDC's portfolio of video contribution solutions, TITAN 3 boasts a highly flexible internal modulator, as well as full support for all the leading audio and video formats and for BISS encryption. TITAN 3 tackles the unique challenges of professional outside broadcasting and is ideally suited for real-time critical content such as live news and sports.
The IBC 2014 Show takes place at the RAI Amsterdam, September 12-16.
The IDC booth is located in Hall 1, booth 1.C29.
For more information, please visit the IDC infosite at http://www.datacast.com/