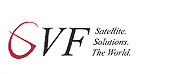 [SatNews] If attending CommunicAsia2014, please plan on meeting the GVF training and certification team—stop by the GVF booth 1U4-08 to discuss the latest developments, including:
The Enhanced Training Services (ETS) program enables you to integrate the GVF training curriculum into your own organization's branded portal, add private courses (developed by your own staff or in collaboration with SatProf), build your own learning paths, and manage staff skills development, all at a much lower cost than traditional methods. You can even offer private-branded GVF training to your existing customers and reach out to new customers with a range of sponsorship options. Contact us to learn how to craft a plan ideally suited to your organization.
Accredited Organization for Training (AO/T)—The new GVF Accredited Organization for Training (AO/T) program enables companies to demonstrate their commitment to thorough training of their satellite communications staff and contractors. AO/T status shows that your entire organization is committed to excellence. Visit us to learn how to apply, or browse the GVF training portal for details.
Mobile, SNG, Broadcast, and Uplinker Certification Program—The RF Interference End User Initiative (EUI) group, consisting of delegates from satellite operators, broadcasters, and other stakeholders, together with GVF and SatProf, has established the knowledge and skills criteria for a new series of operator certifications focused on interference prevention. These certifications are now available through the GVF learning system as a series of online exams, each containing knowledge tests and interactive simulator-based skills tests. GVF has recently introduced new online training courses to prepare students for the certification exams. Visit us for a demonstration, or browse the GVF training portal.

GVF will also present details on these topics at the open session portion of the Satellite Interference Reduction Group (IRG) Annual Workshop at Raffles Hotel in Singapore, on June 19th from 1:00 until 5:00 p.m. This free session is open to the entire industry. Places are limited, however, so please register using the link below. Afterwards, you are invited to a cocktail reception at the famous Long Bar at Raffles, sponsored by SES and Intelsat.
To register for the full IRG workshop or the free half-day session, or for further information, please visit http://satirg.org/irgannualworkshop