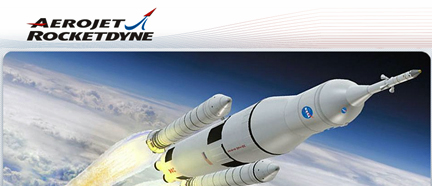 [SatNews] Aerojet Rocketdyne, a GenCorp (NYSE: GY) company, has completed its Commercial Crew Integrated Capability (CCiCap) commitment in support of Boeing's CST-100 spacecraft that will help open a new era of spaceflight and carry people to low-Earth orbit from American soil once again.
A CST-100 partner and team member since 2010, Aerojet Rocketdyne's CCiCap work continued the development of the service module and launch abort propulsion system from prior commercial crew contracts with Boeing. The LAE (Launch Abort Engine) is a pusher launch abort system that rapidly "pushes" a spacecraft toward safety if a launch abort is needed. If unused for an abort, the propellant and propulsion system are used to complete the spacecraft's nominal mission through separation of the crew module from the service module as it begins re-entry back into the Earth's atmosphere.
The CST-100 service module propulsion system provides integrated launch abort capability and all propulsion needs during flight from launch vehicle separation, docking and undocking with an orbiting space complex, and through separation of the crew and service modules when the spacecraft begins re-entry into the Earth's atmosphere. The 28, 100-pound thrust class RCS engines are adapted from a similar engine design currently in production. These engines provide high-altitude abort attitude control, on-orbit low delta-v maneuvering functions and space station re-boost capability.
Boeing is advancing the design of its CST-100 spacecraft to compete as a commercial transport vehicle to the International Space Station and other future Low Earth Orbit (LEO) destinations. Aerojet Rocketdyne performed the CST-100 service module propulsion system work at its Los Angeles, California and Carlstadt, New Jersey facilities.
"Over the past year, we've achieved major milestones that are paving the way for CST-100 to take flight," said Terry Lorier, Aerojet Rocketdyne's CST-100 service module propulsion system program manager. "In total, during the CCiCap contract period of performance, Aerojet Rocketdyne conducted eight Launch Abort Engine (LAE), 49 Orbital Maneuvering and Attitude Control (OMAC) system and 33 Reaction Control System (RCS) hot fire tests, all of which helped mature the system design to position Aerojet Rocketdyne to be ready to move into qualification testing early in the next phase of the program."
The Aerojet-Rocketdyne infosite is accessible via http://www.rocket.com/