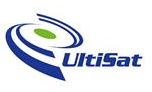 This company was chosen by the U.S. General Services Administration to provide turnkey managed network solutions, and the contract is a big one—valued at $2.5 billion.
UltiSat, Inc., a provider of end-to-end managed satellite communications networks and high-touch professional services, announced that it has been named as an awardee under the General Services Administration (GSA) Complex Commercial SATCOM Solutions (CS3) IDIQ Contract.
This is a ten (10) year contract that enables U.S. federal agencies to purchase turnkey managed network solutions incorporating commercial satellite communication products and services via this GSA program of record. The multiple-awardee, Indefinite Delivery – Indefinite Quantity (IDIQ) contract has an estimated value of $2.5 billion over its 10-year term.
The CS3 contract is the successor to the Custom SATCOM Solutions (CS2) IDIQ Contract under which UltiSat was also an awardee but as a small business. UltiSat was selected as a large business on CS3, thus marking an exciting turning point in the company's history.
M.G. Abutaleb, CEO of UltiSat said that UltiSat is honored to be selected as an awardee on the CS3 contract, and that they have extensive experience and a proven track record in supporting U.S. Government agencies as a trusted provider of secure, reliable managed network products and services. UltiSat's technology agnostic approach, global reach and strategic partnerships position the company with an opportunity to perform well and provide value to the Government. They offer a wide portfolio of managed network solutions in support of land, maritime and airborne networks and look forward to partnering with GSA and end-user agencies on the CS3 program.