Clyde Space has revealed the firm is to provide the satellites for a new pilot program that will offer quick, regular and more affordable access to space.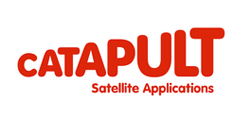 The Glasgow, Scotland, based company announced they have been commissioned by the Satellite Applications Catapult and Innovate UK to build four CubeSats for the £1.5million project. The satellites will eventually be launched from the International Space Station (ISS) in an 'in-orbit demonstration' (IOD) of technical and business propositions that have a high projected return on investment. Clyde Space, which designed, manufactured and launched Scotland's first satellite, UKube-1, recently acquired additional floor space at its headquarters at Skypark in Glasgow to meet demand for its pioneering products.
The company is currently building around six flight-ready CubeSats a month for customers who are primarily located in Europe and the United States, where the company recently formed a subsidiary, Clyde Space Inc., to take advantage of the rapidly growing US market. The satellites being built for Catapult will be used to offer flight-proven CubeSat platforms and regular launch opportunities from the ISS.
In just over a year, the Clyde Space team has more than doubled in personnel size to 80 and that is expected to increase to 100 this year. The recruitment will bolster spacecraft development, manufacturing, business development and back-office functions.
Clyde Space produces small satellite, nanosatellite and CubeSat systems—fully functional satellites that 'piggy-back' on other launches to minimize costs and boost the commercial viability of space research. UKube-1, Scotland's first satellite, was designed and built by Clyde Space in Glasgow. It was launched from Baikonur Cosmodrome, Kazakhstan, in July 2014. It has completed its primary mission for the UK Space Agency and now continues with its next phase of operations.
Clyde Space is backed by private equity specialists Coralinn and Nevis Capital, the investment vehicles of leading Scottish entrepreneurs Hugh Stewart and John and James Pirrie.
According to Craig Clark, the CEO of Clyde Space, this program is an exciting opportunity for the UK Space Sector, one which his company is delighted to support, enabling the demo of new and advanced space applications.