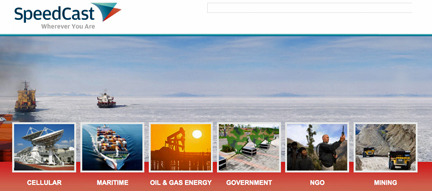 [SatNews] SpeedCast International Limited (SpeedCast) has announced that Keith Johnson has joined SpeedCast as senior vice president / GM in charge of Energy services globally.
In this role, Johnson will oversee all of SpeedCast's business activities for the Energy sector (Oil and Gas in particular), including strategic planning, program management, business development and global sales for SpeedCast's worldwide operations.
Johnson has a wealth of experience in the Satellite Telecommunication and Energy industries, which he gained over the past 30 years. Prior to joining SpeedCast, he held a position at Harris CapRock Corporation as President—Global Energy Services Division, where he achieved impressive growth for the company's energy revenue and was part of the team that completed the acquisition of Schlumberger's GCS division.
Keith is a member of the Satellite Industry Association, NOIA, ENTELEC, and author of many published papers on a variety of topics: Telecommunication, Satellite, Wireless and IT. He attended Texas A&M University and graduated from the Houston Baptist University, double major in Marketing and Management.
The SpeedCast infosite may be reached at http://www.speedcast.com/