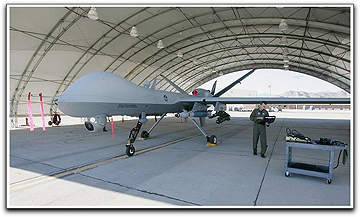 The Air Force states it has not yet decided who will maintain two unmanned aerial vehicles called the Predator and Reaper, this according to the Air Force Times.
Last month, members of Utah's congressional delegation announced that the
Ogden Air Logistics Center
had been chosen to maintain the MQ-1 Predator and the MQ-9 Reaper. Officials said the work would bring as many as 300 new jobs to the area. However, the
Air Force Materiel Command
at
Wright-Patterson Air Force Base
, Ohio, says no location has yet been named. A final decision is expected this year. The Air Force operates more than 110
MQ-1 Predators
and plans to buy 30 more in the 2009 fiscal year. There are 10
MQ-9 Reapers
, with plans to purchase more over the next several years.