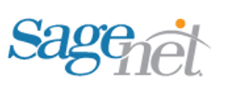 SageNet, a Tulsa, Oklahoma, based managed network services and cybersecurity solutions provider, has partnered with COMSAT to expand their advanced satellite services with a new state-of-the-art teleport in Santa Paula, California.
The Santa Paula facility becomes the third major satellite Earth station in SageNet's fleet. The company also operates two enterprise-grade teleports in Marietta, Georgia, and Chicago, Illinois, to serve customers' satellite-based VSAT network service needs for emergency communications, continuity of operations, enterprise-grade internet access, VoIP service, secure broadband networking and real-time video.
One of the primary benefits of the new southern California satellite hub is its geographic diversity from SageNet's existing teleports. The West Coast hub is located in the high desert region, 90 miles north of Los Angeles, with low annual rainfall that is ideal for the Ku-band VSAT satellite services provided by SageNet.

The Santa Paula teleport is operated by COMSAT, a global pioneer of secure, end-to-end satellite communications services. Initially, SageNet will lease teleport services on two different Earth station antennas at the COMSAT facility. The facility has 20 large antennas that provide flexibility for SageNet to expand its physical presence and access other satellites as needed.
In addition to offering a complete portfolio of high-performance satellite solutions, SageNet has more than 30 years of experience providing a broad range of managed network services to the retail industry, from primary and back-up networks, end-to-end digital signage solutions, merchant connectivity and PCI compliance to customized networking technology solutions – all optimized to meet the needs of multi-site operations. The company currently provides managed network services to a wide range of retailers throughout the United States and manages several major convenience store digital signage multi-site networks.
Executive Comment
SageNet CEO Daryl Woodard said that this dry climate teleport provides the company with the geographic diversity to offer even greater service availability independent of weather conditions across the country. At first SageNet anticipates using this hub for midstream energy customers who require nationwide service uninterrupted by severe weather or other outages; however, the company foresees the firm's entire customer base eventually benefiting from the enhanced VSAT network resiliency and reliability this facility provides. The new teleport also gives SageNet the ability to serve maritime and international customers, as well as access new vertical market opportunities.
Woodard continued that with the proliferation of IoT and mobile devices, satellite's ability to provide connectivity without boundaries makes it a vital component in an end-to-end network provider's toolbox. Further fueling satellite-based service re-emergence is its ability to provide broadband connectivity for disaster recovery and continuity of operations. Satellite services are not dependent on landlines and cell towers, which are vulnerable to failure in severe weather.