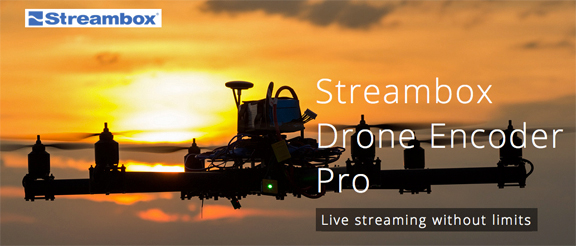 [SatNews]
Streambox
was recognized by Streaming Media with a Best of NAB award at the NAB 2015 show for the Streambox Drone Encoder Pro.
This is the third year that Streaming Media has presented the award and the Streambox Drone Encoder Pro was one of only six products to be selected as a winner. This year's NAB show topped 100,000 attendees and included more than 1,700 exhibitors. The judges for the Best of NAB Awards included Streaming Media editors and contributing editors.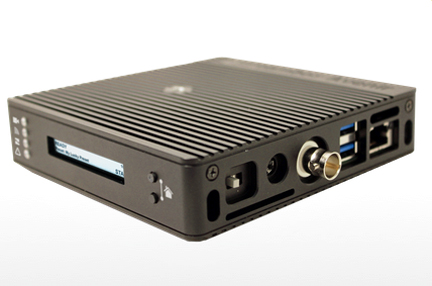 The Drone Encoder Pro is designed to capture and stream HD-SDI or HDMI professional video from camera equipped UAVs used for news gathering, film production, live events, public safety, agriculture, government and enterprise users. It is an extremely small form factor, low power network bonding encoder designed to reliably stream HD videos over all available mobile IP networks to globally deployed Streambox Cloud where video can be routed to desired playouts and streamed over the web. The Drone Encoder Pro weighs only 220 grams and has more than four hours of operation from external or UAV battery.
Bob Hildeman, CEO of Streambox, said, "The Streambox Drone Encoder Pro will deliver flexibility to professional video users by combining the power, performance and professional-quality results in a miniature device for live HD video encoding and streaming."