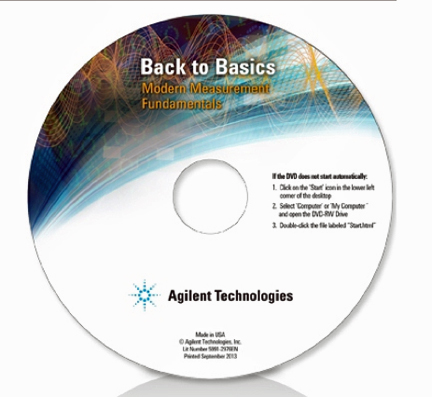 [SatNews] Measurement challenges are increasingly complex and the technologies you work with are changing rapidly, whether you are working in aerospace/defense, communications, or consumer electronics.
To overcome these challenges, you need a strong foundation in basic measurement techniques. Agilent Technologies is now offering a complimentary DVD taht covers a wide variety of topics applicable to hardware, firmware, test-system and system-integration engineers in R&D and manufacturing. From design simulation, to digital and RF/uW measurement techniques, the information in this disc will help you be more efficient and effective.
Here's a sample of the DVD's inclusions...
Analyze Agile or Elusive Signals Using Real-Time Measurement and Triggering
DC Power Supply Fundamentals to Get the Most Out of Your Applications
Digitizer Fundamentals: Design Considerations to Achieve Superior Measurements
Network Analysis Back to Basics
Signal Analyzer Fundamentals and New Applications
Signal Generator Fundamentals and New Applications
Three Steps to Successful Modulation Analysis
And more
The DVD also contains a library of popular application notes and links to other reference material.
Please order your DVD while supplies last and don't hesitate to contact Agilent Technologies should you have any questions.