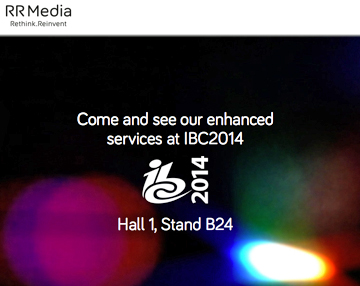 [SatNews] RR Media (NASDAQ:RRST), formerly known as RRsat Global Communications Network Ltd., is going to be collaborating with leading sports media services company deltatre.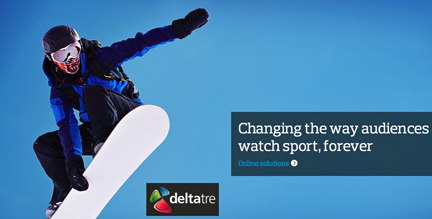 Together the companies will deliver a complete solution consisting of a full ecosystem of services to acquire, prepare, manage, distribute and monetize interactive and engaging sport content. As part of the relationship, RR Media is providing its smart global distribution network which optimizes content delivery via a combination of satellite, fiber and internet connections, reaching over 95 percent of the world's population in a wide variety of content formats.
From its enhanced media centers across three continents, RR Media is able to provide localized content preparation, management and playout services to broadcasters and digital content owners across the globe. RR Media delivers live content for some of the biggest sporting events in the world including the 2014 World Cup, NFL and the NBA. deltatre will provide management of the video workflow including scheduling and distribution to end users across digital platforms.
With access to a wide variety of sports content from many of the world's leading sports federations, deltatre is providing its media asset management system, FastForward. It delivers an immersive and interactive experience to users across multiple devices, either live or on demand via its data integrated video application, Diva. In addition, the Diva player is able to provide monetization options for its partners and advertisers by providing analytic information on user behavior, as well as branding opportunities.
Additionally, the company will be showcasing its new automated online video dubbing solution at their stand.
The latest addition to RR Media's global media service platform, Video Dubber offers a highly cost-effective and time-saving dubbing solution for broadcasters and content owners, enabling them to break into new markets and territories. Video Dubber is a pioneering online service that automates the manual labor needed for dubbing, using patent-pending technologies. Its automated cloud platform enables customers to add dubbing and voice over in over 30 languages to their videos within minutes, with just a click of a button. Part of RR Media's global media services, Video Dubber facilitates fast and simple content localization, enabling new revenue-generation opportunities.
Using Video Dubber, all dubbing services can be centralized and controlled within RR Media's global media centers, as part of the company's one-stop-shop for digital media services.
Visit RR Media at stand B24.
The RR Media infosite may be accessed at http://www.rrmedia.com/
The deltatre infosite is located at http://www.deltatre.com/