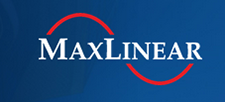 MaxLinear, Inc. (NYSE:MXL) has announced that Cyfrowy Polsat, Poland's leading satellite TV service provider, has selected the MxL541C for their new Evobox HD set-top boxes (STB), the latest product in its Evobox product line, which has been successfully implemented since 2016.
The MxL541C is a four-channel satellite receiver and Evobox HD STB makes use of the device's very low power consumption and its Unicable support for easy installation. The receiver features Full-Spectrum Capture™ (FSC™) functionality that provides fast channel change, a feature that reduces channel tuning to less than half a second on average compared to three to four seconds on most existing high definition (HD) satellite STBs. The Evobox HD also includes Dolby audio sound and a Wi-Fi capability for Over-The-Top (OTT) services, including HBO GO and the company's own Cyfrowy Polsat GO. An intuitive user interface makes it easy to find content and to schedule viewing.
Technical Highlights – MxL541C
The MxL541C FSC satellite receiver supports a single satellite RF input ranging from 950MHz – 2150MHz, with four DVB-S2/S satellite demodulators and flexible transport stream outputs.
The MxL541C supports Unicable installations, which simplifies the home installation process for significantly reduced deployment costs. The device integrates DiSEqC 2.0 and FSK control interfaces to enable STBs to be connected to a wide range of satellite low-noise block (LNB) down converters, including universal, Unicable, SatCR and digital channel stacking switch (dCSS) LNBs.
The MxL541C device comes in a low-cost 10mm x 10mm QFN package and is currently shipping in mass production. The MxL541C is pin-compatible and software compatible with MaxLinear's MxL581C which supports up to eight satellite tuners. This enables flexible STB designs that can support different tuner configurations with common hardware and software.
Executive Comments
Dariusz Dzialkowski, Management Board Member for Technology of Cyfrowy Polsat, said the expansion of the firm's Evobox product line gives the company the ability to better meet the needs of customers who want a full complement of satellite programming and additional OTT and video on demand services. MaxLinear is an excellent technology partner and their MxL541C device brings important features that our customers appreciate."
Will Torgerson, VP and GM, MaxLinear Broadband Group, stated that the Evobox has been a big success for Cyfrowy Polsat. The MxL541C is one of MaxLinear's scalable front-end ICs that enables leading satellite payTV operators such as Cyfrowy Polsat to deploy feature-rich services to their subscribers with minimal capital expenditures.