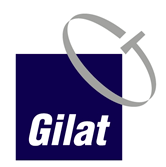 [Satnews] Gilat Satellite Networks Ltd. (NASDAQ:GILT) (TASE:GILT) announces that shareholders holding approximately 90 percent of the Company's outstanding shares exercised their basic subscription rights to purchase ordinary shares in the rights offering. Shareholders also submitted over-subscription requests for an additional 6.3 million ordinary shares, a limited portion of which will be accepted to cover the small number of ordinary shares that remained unsubscribed as a result of unexercised basic subscription rights.
As a result, the Company will receive gross proceeds of approximately $35.3 million from the sale of approximately 9.9 million shares at a price of $3.58 per share. The issuance and settlement of the new shares is scheduled to be completed by April 3, 2016.
"I would like to thank Gilat's shareholders for their confidence and support. The oversubscription of this rights offering is a strong indicator of our shareholders' faith in Gilat's strategic direction and future growth potential," says Dov Baharav, Gilat's Chairman of the Board and Interim CEO. "We look forward to capitalizing on the many opportunities laying ahead of us and on further increasing our operational capabilities."
Gilat has filed a shelf Registration Statement on Form F-3, which has been declared effective by the SEC, and the rights offering is being effected by means of a prospectus supplement forming part of such registration statement. The rights offering in Israel is being effected by means of a prospectus meeting the requirements of the Israel Securities Law, 5728-1968.
This release does not constitute an offer to sell or the solicitation of an offer to buy nor will there be any sale of any securities referred to in this press release in any state or jurisdiction in which such offer, solicitation or sale would be unlawful prior to registration or qualification under the securities laws of such state or jurisdiction.