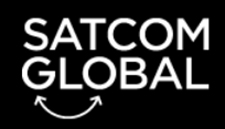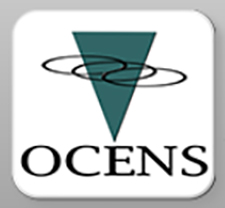 Satcom Global, along with partner OCENS, is supporting Team Tyne Innovation in taking part in the 'world's toughest row,' 3,000 miles across the Atlantic in December.
The technology providers will supply the four strong crew with the voice and data connectivity and associated equipment needed to see them safely through their grueling challenge. The Talisker Atlantic Challenge will see the crew row from La Gomera in the Canary Islands to Antigua; a journey expected to take around 50 days and where they could experience extreme weather and waves of up to 50 feet in height. Without access to regular telephone or data connectivity out in the Atlantic, the team contacted Satcom Global to discuss an alternative communications solution to help see them through the challenge safely and to help them share their story.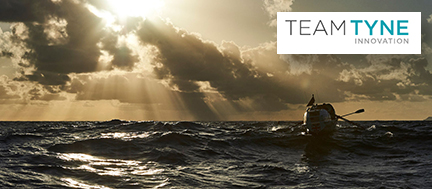 Satellite communications provider, Satcom Global, is providing Team Tyne Innovation with an equipment bundle including: an Iridium Extreme 9575 satellite phone for dedicated daily calls with race HQ, an Iridium GO! satellite hotspot for contact with family and friends and progress updates, and an iSavi device for sending larger video files back to shore via the Inmarsat network. An additional Iridium Extreme 9575 handset owned by the team will be sealed in a waterproof grab bag for emergencies.
Using the Iridium GO!, the team will be able to connect to WiFi through their smartphones for phone calls and SMS messaging, and to maximize the modest data capability, will also have access to a range of optimized weather, email and messaging apps provided by OCENS. The device will be mounted inside the cabin using an Iridium GO! Fixed Installation Kit, which includes a small, lightweight Iridium Passive Omnidirectional Antenna to sit on top of the boat that will enable the use of the device indoors in a dryer area.
The requirement to send video footage back to shore from the Atlantic presented a bigger challenge to Satcom Global due to the size of the rowing boat. With limited space ruling out the installation of a larger marine stabilized antenna, Inmarsat's IsatHub service, delivered via the iSavi hotspot, presented a compact but powerful alternative solution for high speed data transfer.
Satcom Global and OCENS are honored to support Team Tyne Innovation, which has attracted more than 20 sponsors, and is supporting charities including Daft as a Brush cancer patient care, the Stroke Association and St. Oswald's Hospice.
Executive Comment
Phil Kite of Team Tyne Innovation said that one of the key objectives we set ourselves in competing in this international race was to showcase the innovation coming out of businesses in the region, colleges and universities. Satcom Global is a great example of a North East business operating on the global stage providing innovative leading-edge technology. The satellite equipment they are providing, along with the software provided by OCENS, will ensure the team can stay in touch with race control, provide regular updates to friends and family, and most importantly will help us stay safe.
Satcom Global CEO, Ian Robinson, added that the company is delighted that the firm has been able to play such an important role in this challenge which is raising funds for charity as well as showcasing innovation in the North-East of England. With the support of partner OCENS, the company has been able to provide a reliable and robust connectivity solution, to ensure the well-being of the team while at sea and help to raise the profile of their cause.
Mark Freeberg, President of OCENS, noted that OCENS is delighted to be part of the communications solution that will allow Team Tyne Innovation to receive vital weather information and stay in touch with adventure followers and support personnel back home. The company's applications provide a path via the Iridium satellite network for reliable, optimized data transfers.
Furhter information on Team Tyne Innovation can be found at https://www.teamtyneinnovation.com/.