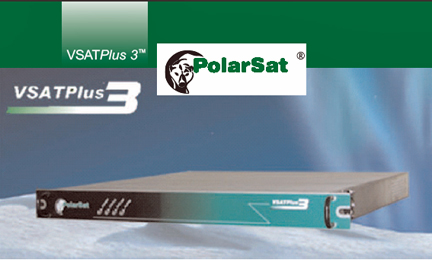 [SatNews] PolarSat Inc. has received a multi-phase order from GECI for...
...equipment supply, and technical services for a VSATPlus®3 satellite communications network. This network is to upgrade the air traffic control communications network within Mozambique. This upgrade is a strategic element within Aeroportos de Mozambique master plan to improve its overall Communications, Navigations and Surveillance (CNS) systems.
The Mozambique ATC network consists of total of 11 sites with two Air Traffic Control (ATC) regional control centers all connected in a full mesh all-IP based network. The VSAT network provides backbone connectivity for VHF voice communications relay to cover the whole continental airspace and Oceanic airspace delegated to the Beira Flight Information Region. The airspace is divided into northern and southern regions that are controlled by their ATC control centers, located in Maputo and Beira. The VSATPlus®3 provides geographic redundancy in transporting control center traffic. In the event of a failure of one of the centers the VSATPlus®3 system automatically provides connectivity to the other ATC center. All sites will support a complex mix of voice and data communications including hot lines, AFTN, AMHS, ADS B, Internet and general corporate internal communications.
The VSATPlus®3 family of terminals provides a full mesh, hubless network with no single point of failure and offers the greatest ease of network configuration and expansion. It supports the most demanding network applications including high quality voice, low and high-speed data, video conferencing and fax—all in a single low-cost, integrated platform.