Thanks to some new expanded sensor support in Geomatica 2016's service pack, users can now easily use imagery from the latest commercial satellites, including Sentinel-2, KazEOSat-2 and four additional sensors.
PCI Geomatics released this new service pack for Geomatica 2016 whose main focus is expanded sensor support, with additional accuracy improvements in automated tie-point collection and model calculation. This service pack builds on the capabilities introduced in Geomatica 2016, which included more flexible ortho-mosaic workflows, automatic sigma correction, new compact PolSAR tools and DEM extraction that doubled in speed.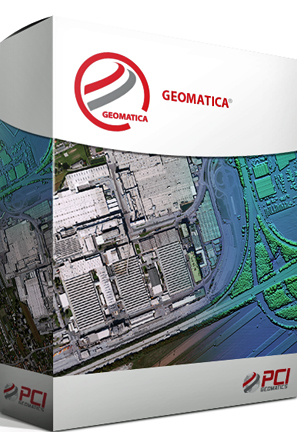 Another important addition in the service pack is a new tie-point visualization interface, which allows users to better review the overall distribution of tie-points in their projects to determine if any edits are required. Tie points can be selected and modified based on their connectivity and location, reducing QC times for both aerial and satellite projects. A new parameter in automatic tie-point collection allows multiple passes, resulting in more points, while earth curvature and atmospheric refraction options have been added to aerial bundle calculations.
As David Piekny, Product Marketing Manager at PCI Geomatics explained the release, this expanded sensor support in SP1 means that Sentinel-2 plays an important role in Earth imaging applications, particularly for agriculture and the environmentm thanks to the satellite's innovative 13-band sensor, repeat coverage and free, online distribution. He added that a continually expanding roster of supported sensors is one of the foundations of PCI Geomatics software and systems, which provide expert algorithms, automated workflows and includes the Geomatica Developer Edition with Python API for custom application development.
For customers who are interested in trying out this new capability for the first time, a fully functional trial license is available at this direct link.