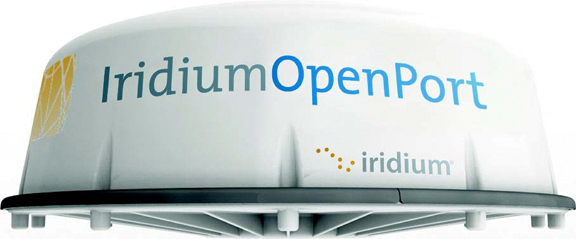 [SatNews] Iridium Communications Inc. (Nasdaq:IRDM) has announced that Bristow Helicopters Limited will use Iridium OpenPort(R) broadband service via LiveAero, a Thales product, to enable high-speed connectivity on their Sikorsky S-92 helicopters for search and rescue applications.

Iridium with LiveAero is the only mobile satellite network that has demonstrated the capability of providing reliable in-flight broadband connectivity on rotorcraft. The equipped Bristow helicopters will be deployed to support civilian SAR services across the U.K. and around the coastline as part of Bristow's contract with the Maritime and Coastguard Agency (MCA) in the United Kingdom. Bristow began SAR operations in 2013 from the Stornoway and Sumburgh bases. By summer 2017, 10 helicopter bases will be fully operational across the U.K.
The urgent nature of this work requires a reliable communications network, and LiveAero and Iridium broadband connectivity will enable SAR teams to provide enhanced in-flight care and triage such as fully automated electronic patient information and real-time transmissions of patient vitals to on-ground medical facilities. The Iridium OpenPort broadband service is powered by the world's largest and only truly global communications network, providing pole-to-pole coverage. With its unique constellation of 66 cross-linked Low Earth Orbit (LEO) satellites, Iridium provides reliable and efficient Internet and voice services to users globally. In 2015 Iridium is scheduled to begin launching the new Iridium NEXT constellation; when fully operational it will offer even greater data speeds, service choices and capacity.
Brian Pemberton, executive director, aviation and maritime lines of business, Iridium. "We are excited to be providing the mission critical communications to enhance search and rescue (SAR) capabilities, and we look forward to working with our partners to introduce many additional applications that can be uniquely enabled by the Iridium network. The heavy rotorcraft segment provides an addressable market of more than 10,000 aircraft worldwide—many are ideal candidates for LiveAero's solution using Iridium broadband connectivity."
For more information on Iridium OpenPort broadband services, please visit http://www.iridium.com/.
For more information on LiveAero, please visit http://www.liveaero.com