Navarino will be offering SES Networks' global managed mobility service, based in Ku-band, to support the company's delivery of high quality connectivity to global shipping companies.
Executive Comments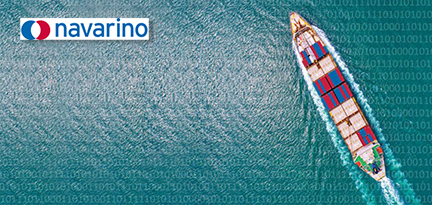 According to Konstantinos Katsoulis, Navarino Commercial Director, the company has a wide customer base with a broad range of diverse requirements that demand reliable and consistent high-speed connections for their data services. This makes SES Networks — with their extensive satellite network and one of the most well-regarded contention ratios — an ideal partner. In recent years, there's been a step-change in the industry that has been driven by digital transformation — by collaborating with SES Networks, Navarino is uniquely positioned to enable high performing data connectivity at sea. Via this colloboration, the company's customers will have the capacity, coverage, and performance they need to navigate this and any future changes successfully.

Simon Maher, VP Global Maritime Services at SES Networks, the company strives to go beyond connectivity and it is vitally important for SES to work with a partner that's equally committed to the firm's ambitions of delivering tailored and cost-effective global solutions that provide a superior service. Navarino's clients are some of the most creative and strategic in global shipping and, through connectivity powered by SES Networks, the firm will take advantage of leading-edge performance combined with state-of-the-art reliability that will eliminate any connectivity barriers for their operations.