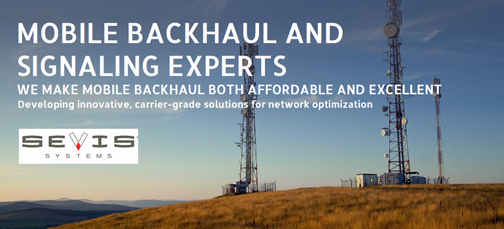 Based in Dallas, Texas, Sevis Systems, has released the latest version of their Intelligent Backhaul Optimization (IBO) suite of applications—the suite now includes the much anticipated 'Backhaul Offload' application.
Backhaul Offload allows Mobile Network Operators (MNO's) to leverage HTS spot beams to offload traffic in locations with pre-existing terrestrial backhaul links experiencing high utilization. While the Sevis hardware is agnostic to the IP transport technology, an efficient use scenario is leveraging SATCOM for offloading microwave links that are at, or near, traffic saturation.
MNO's can keep delay-sensitive voice and signaling traffic over existing microwave backhaul links but offload these links by carrying bandwidth-hungry data traffic over high-throughput satellites (HTS). The Sevis optimizers intelligently manage traffic routing across the terrestrial and satellite links and also perform traffic optimization and acceleration functions to save bandwidth and improve the user experience.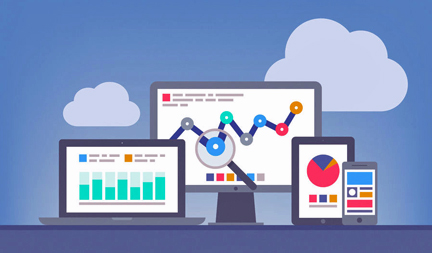 The Backhaul Offload application focuses on simultaneously reducing total cost of ownership (TCO) for mobile carriers while expanding market addressability for satellite-based backhaul services. MNO's can reduce TCO by flexibly relying on a scalable and low-OpEx satellite service instead of investing money in the expansion of existing microwave links. Backhaul Offload is a win-win for HTS service providers and MNO's: HTS service providers provide MNO's with a well-balanced OpEx-for-CapEx value proposition; with great flexibility for quickly deploying and adapting to changing needs.
Backhaul Offload is a smart, network-enhancing application purposely designed to expand the portfolio of satellite backhaul services. It complements the suite of Sevis 2G/3G/LTE intelligent backhaul optimization and acceleration applications designed for scalability with a software-definable system architecture.
Commenting on the launch of the Offload application, Ian Walter relayed that with offload, Sevis demonstrates the firm's ability to improve and empower the satellite backhaul ecosystem, with Backhaul Offload offering the capability of becoming a 'killer app' for the satellite industry as it expands satellites' addressable markets. With offload, HTS operators and service providers can now not only optimize satellite backhaul links in rural, remote or hard-to-reach locations but also target microwave-heavy suburban areas with an efficient terrestrial-satellite hybrid approach.
He added that are times when market disruptions coupled with creative technology foster new uses with wide appeal that can have an impact on the larger telecom space and the expectation is that the Offload technology will help to unleash the enormous potential of suburban HTS backhaul, just in time for the much-needed expansion of 3G/ LTE bandwidth in both developing and developed markets.