[SatNews] Globalstar Europe Satellite Services Ltd. notification technologies, today announced an agreement with leading wireless communications specialist Identec Solutions which will see Globalstar's groundbreaking STX3 chipset integrated into a new highly-flexible and capable asset-tracking solution.
Identec Solutions will add the iQ350LX GPS/SAT tag to their existing solution platform developed specifically for companies carrying out remote operations all around the globe, both land-based and offshore.
, has achieved two major milestones in that it has already been granted Zone 1 IIC ATEX certification meaning that it meets the technical and safety standards of operations in harsh environments. Following the success of certification, the tag has successfully passed multiple client field tests and is currently going into worldwide deployment.
The integrated sensors does the solution report the precise location of the asset including when in remote areas, it also provides metrics on movement, and can report if the asset has experienced any shocks. In addition to container tracking, the new solution will also be used for the monitoring of high-value assets including vehicles and heavy equipment.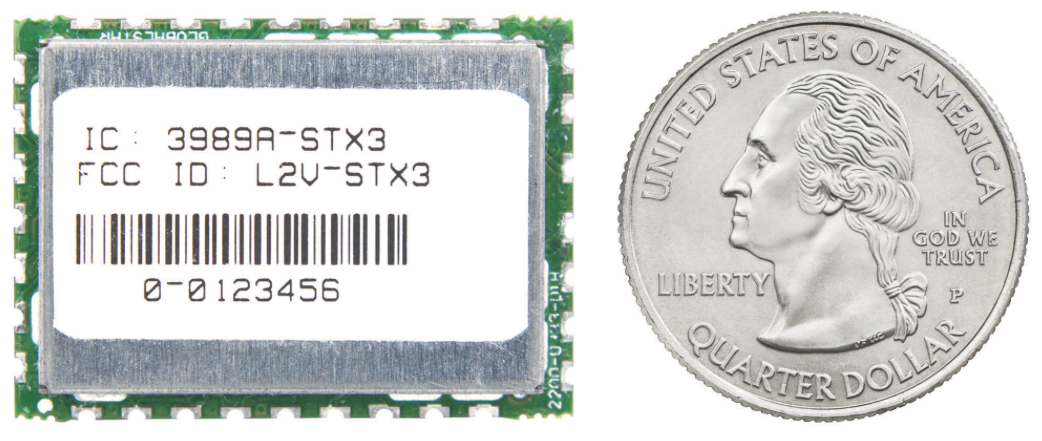 Globalstar's STX3 simplex satellite transmitter features the lowest power-consuming technology on the market. It is designed to be easily integrated into a broad range of devices and applications for economical remote sensing, tracking and monitoring of a wide range of itemsall the while leveraging the power of M2M / the Internet of Things. Today, in locations across the globe, STX3 equipped devices are tracking high value assets ranging from ships to hazardous cargo containers, as well as truck fleets and livestock.
"Efficient and accurate tracking of assets remains a major challenge in the oil and gas sector. Advances in technology and innovative applications mean that today's customers can improve their utilization and implement lean processes, even in our challenging economic environment where the unpredictable price of oil is driving change," commented Ole Erik Grostøl, Global Product Manager at Identec Solutions.
"Globalstar has the reach and reliability that our customers need," Grostsol added: "Globalstar's network has coverage to support all the major oil and gas hubs worldwide, so we look forward to providing customers everywhere with the reliable, high-quality asset-monitoring their businesses need."
The new Identec solution is groundbreaking because it incorporates both satellite technology as well as Active RFID features. This hybrid multifrequency capability means that users can effectively leverage Identec's industry-leading, low power and long range Active RFID transmissions as well as reliable satellite transmissions – depending on what the asset requires. The ability to dynamically switch transmission types enables uninterrupted tracking visibility regardless of the asset's location and thereby significantly reducing the Total Cost of Ownership.
"In today's competitive business environment, companies in all industries need to know where their assets are at any given time," said Corry Brennan, Regional Sales Manager – Simplex at Globalstar. "Efficient asset monitoring and management are critical in order to satisfy the dual requirements of retaining customers' loyalty, as well as improving operational efficiency."
"Identec Solutions has been a pioneer in this field and we at Globalstar are delighted to be working with such an innovative partner to help businesses in oil and gas and other verticals to monitor and reap maximum value from their assets," he concluded.