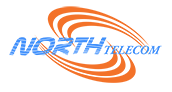 NorthTelecom announces the appointment of their new Group Chief Financial Officer (CFO), John Brophy.
John has a strong background in finance and accounting all of which will be of great value to the Company as NorthTelecom group continues to grow. John originally studied economics at the London School of Economics before working in the City of London for 10 years with Bank of America and Unibank.
He has a long history in a business consultancy relationship with Manchester Business School, UK and has worked with other business schools in the UK and abroad. "I am delighted to be joining one of the leading companies in the sector particularly at this exciting time in NorthTelecom's development as it continues to grow and expand its global presence" said John.
NorthTelecom CEO Hadi Nazari added, "We are very delighted to have John on board. His strong financial and economic background is in line with NorthTelecom's vision and expansion plan."