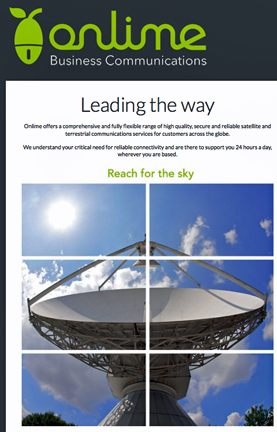 [SatNews] Onlime has signed a new contract with Romantis to purchase the latest generation satellite services hub to be installed at the Onlime teleport near Hameln in Germany.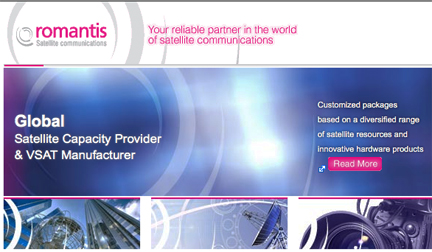 The Romantis UHP platform will be the core to expand the company's service portfolio and to address the networking requirements of one of their enterprise customers that includes the integration of various topologies. After a lengthy evaluation process, Onlime concluded that the Romantis hub offered the most efficient technological and cost-effective solution. A large scale, multi-site TDM/TDMA and SCPC/Mesh customer network in Africa will take advantage of these capabilities when they commence operations duringthe first quarter in 2015.
"The Romantis UHP platform supports "point to point," "star," "mesh" or complex hierarchy and is a perfect fit for our service portfolio expansion. We have a well-established relationship with Romantis and are looking forward to expanding this further. In our business no one solution fits all and there is a need for different technologies to support services delivered over C-, Ku-, Ka-, or other bands, as well as integration of terrestrial networks delivered by wireless or fibre. Solution providers need to be flexible and continuously expand their service portfolio responding to market requirements," said Paul Ziegler, Onlime CEO.
For more information regarding Onlime, please visit http://www.onlime.com/
The Romantis infosite offers additional product information at http://www.romantis.com/