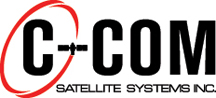 [SatNews] C-COM Satellite Systems will be displaying their nexgen, one-button, auto-acquire antennas at NAB 2014.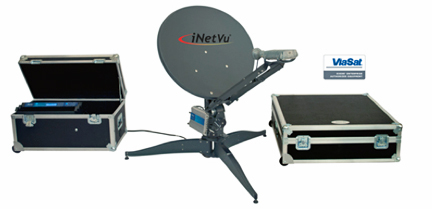 C-COM engineers have been busy developing smaller, lighter, more robust products, built to endure the most harsh conditions. At their booth, visitors will be able to demo the Next Gen iFLY-75V NetVu Flyaway Antenna, which is the first Ka-band auto-acquire flyaway to be authorized for use on ViaSat Exede® Enterprise Service. The driveaway version of this product, the Ka-75V, has been authorized for more than a year, and has been selling briskly throughout the US and Europe.

These systems can be easily configured to provide instant access to satellite communications for any application that requires reliable and/or remote connectivity in a rugged environment. This next generation, mobile Ka terminal, delivers affordable broadband services (High-speed access, video & Voice over IP, file transfer, e-mail or web browsing). It is ideally suited for industries such as Oil & Gas Exploration, Military Communications, Disaster Management, SNG, Emergency Communications Backup, Cellular Backhaul and many others.

This Ku-Ka product is versatile and compact and is upgradeable and swappable to either band. This 98cm Ku-band auto-acquire system can be mounted on the roof of a vehicle for direct broadband access over any configured satellite and works seamlessly with the iNetVu® 7024C Controller providing fast satellite acquisition within minutes, anytime anywhere.

Visit C-COM's booth at # SU10817. Plus, it's not to late to register for training...

NAB 2014 iNetVu Training & Certification
Date: April 10 & 11
Cost: $600 per person
Location: Flamingo Las Vegas
Description: Receive your certification following this 2-day training session. Lunch will be served on both days. Paul Seguin will train on our New-Gen platforms.
For further information, please visit http://www.c-comsat.com/