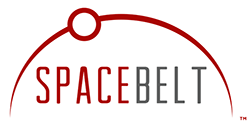 Cloud Constellation Corporation has joined IBM's PartnerWorld™ program to collaborate on next-generation cloud services.
IBM's market-leading products such as blockchain are a natural fit with SpaceBelt™ Data Security as a Service (DSaaS). This collaboration will provide transformational, integrated services to address business-critical applications for enterprise customers across a number of verticals.
Technologies such as blockchain are fundamental for gaining a competitive advantage and delivering a new generation of services. Combined with SpaceBelt DSaaS, enterprise customers can leverage these technologies while providing the highest level of data protection for their customers.
SpaceBelt is a patented, scalable, space-based cloud service for securing high-value and highly sensitive data assets by providing data storage in space and global, secure managed network services. SpaceBelt services are isolated from the inherently vulnerable global terrestrial networks, providing unprecedented data security.
A constellation of 12 satellites in LEO is networked with an optical ring that is redundant and self-healing for high availability
The SpaceBelt network communicates with secure access points located at enterprise customers' locations via connectivity with GEO satellites
As an IBM PartnerWorld partner, Cloud Constellation Corporation will have the competitive advantage of access to IBM's expertise to jointly develop next-generation integrated cloud solutions for enterprise customers. Additionally, Cloud Constellation Corporation will have the opportunity to collaborate with other IBM partners.
Dennis R. Gatens, VP of channel management and marketing, Cloud Constellation Corporation, said this partnership with IBM will result in a continuous roadmap of solutions that address the evolving security requirements of enterprise customers while delivering on the promise of digital transformation that IBM products enable.