ORBCOMM Inc.'s (Nasdaq: ORBC) new Vice President of Investor Relations will be reporting to Marc Eisenberg, Chief Executive Officer, and serve as the primary liaison between ORBCOMM, its shareholders and the investment community.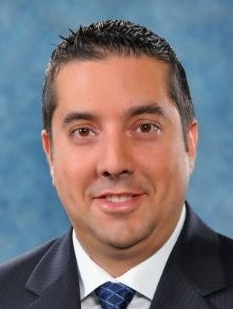 ORBCOMM, provider of industrial Internet of Things (IoT) solutions, today announced that Aly Bonilla has joined the company as Vice President of Investor Relations effective immediately.
Mr. Bonilla has over 20 years of experience in investor relations and broad financial management, including financial planning and analysis and operational finance, with several Fortune 500 companies. He joins ORBCOMM from Office Depot, where he served as Director of Investor Relations and held various corporate finance management roles since 2007. Earlier in his career, Mr. Bonilla held financial roles at ADT, Tyco and AutoNation.
Marc Eisenberg, ORBCOMM's Chief Executive Officer stated that they are pleased to welcome Aly to the ORBCOMM team to lead their IR efforts. Aly is a seasoned financial executive who brings a unique perspective and extensive experience in investor relations and financial planning for large, established companies, which will enhance ORBCOMM's continuing commitment to deliver long-term shareholder value and elevate their profile among analysts and investors.