[SatNews] Astrium has launched two new TerraSAR-X imaging modes—the enhanced imaging capabilities facilitate the delivery of higher resolution imagery as well as the coverage of broader geographic areas.
The new Staring SpotLight mode features a resolution down to 25cm, which is unrivalled by any other commercial SAR system. This unprecedented resolution combined with an enhanced radiometric quality takes SAR-based object detection and recognition to a new level. Staring SpotLight data allows an identification of even small-scaled objects and an easier interpretation of SAR imagery by revealing crucial details. This can facilitate the identification of vehicles, vessels or airplanes and other craft. Staring SpotLight images cover an area of appr. 4 x 3.7km² (scene size can vary depending on the incidence angle).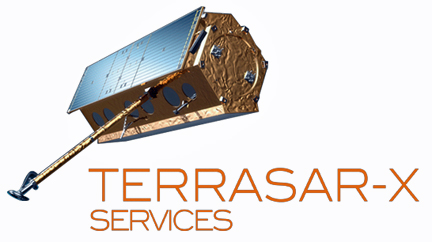 For the new Wide ScanSAR mode, the ground swath of TerraSAR-X has been increased from 100km to 270km at a spatial resolution of 40m. This gives the satellite coverage of up to 400.000km², more than half of the North Sea surface area, in a single acquisition—independent of weather and daylight. The large area coverage and weather independent acquisition supports ship detection and tracking, oil spill detection as well as monitoring of sea ice, contributing to the safety and efficiency of maritime activities around the globe.
"With the two new modes we are in an even better position to serve the needs of our customers particularly in the defence & security and maritime surveillance domains. And these new modes will also be available with PAZ, the TerraSAR-X twin satellite, scheduled for launch in 2014. Their orbit phasing will boost revisit times and enhance acquisition capabilities to support a wide range of all-weather monitoring tasks," said Dr. Vark Helfritz, Managing Director of the Geo-Information business at Astrium Services in Germany.
The implementation of the two new modes was achieved through an upgrade of the TerraSAR-X space, ground and service segments jointly provided by Astrium Services and the German Aerospace Centre DLR.