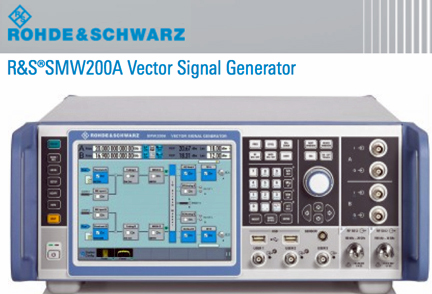 [SatNews] At European Microwave Week (EuMW), Rohde & Schwarz is presenting an extremely compact solution with up to four RF outputs for generating phase-coherent signals up to 20GHz.
This test solution is ideal for aerospace and defense applications, for example, to test multichannel antenna systems such as phased array antennas. The basis of the system is the R&S SMW200A. Equipped with the R&S SMW-B90 phase coherence option, it can phase lock modulated or unmodulated signals. The high-end vector signal generator has two RF outputs. Two other RF outputs up to 20GHz can be economically added using two R&S SGS100A signal generators and two R&S SGU100A upconverters. The entire setup takes up only six height units and is significantly smaller than comparable solutions. Users can easily configure the setup on the intuitive R&S SMW200A touchscreen.
Rohde & Schwarz will be demonstrating this test solution at the EuMW in hall 9 at booth 102.
Additional information is available at this infopage.