Spacenet Inc., a wholly owned subsidiary of Gilat Satellite Networks Ltd. (Nasdaq:GILT), has introduced its new Cisco integrated Federal Information Processing Standard (FIPS) 140-2 certified encryption solution over satellite.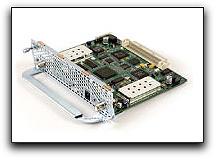 The
FIPS
certified solution from
Cisco
and
Spacenet
provides new satellite communications options to government customers, including services for CONUS based Department of Defense agencies and backhaul services between EMEA and the U.S. using their existing Cisco infrastructure. Spacenet offers the
Cisco VSAT Network Module
, enabling seamless integration into select models of the Cisco series of
Integrated Services Routers
(
ISR
). This platform helps enable easy deployment of fixed VSAT networks in mission-critical applications; transportable solutions for rapid deployment and disaster recovery; and
continuity of operations planning
(
COOP
) connectivity. In addition, Spacenet offers comprehensive network management services including 24x7 customer support, network design and implementation, and program management. Spacenet services are available in North America and select countries in Europe, the Middle East, South America and Africa.
Federal Information Processing Standard
(
FIPS
)
140-2
, a standard published by the
National Institute of Standards and Technology
(
NIST
), defines the security requirements that must be satisfied by a cryptographic module used in a security system protecting unclassified information within IT systems. Spacenet's integrated VSAT Cisco solution not only supports FIPS 140-2 but also supports acceleration of the encrypted traffic without the need to install additional devices at the remote location. The solution uses the Spacenet and Cisco co-developed
Integrated Acceleration and Encryption
(
ITAE
) technology to provide end-to-end accelerated
FIPS 140-2
certified encryption over satellite. The FIPS certified solution supports mission-critical disaster recovery, backup networks and other on-demand applications that are integrated directly into an organization's existing infrastructure.