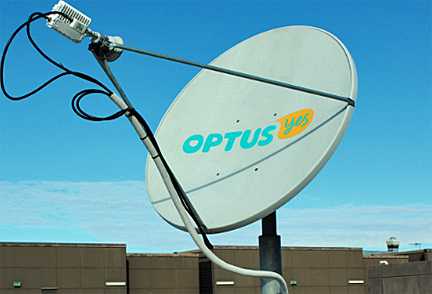 [SatNews] Optus Satellite has launched Australian satellite capability for small to medium business operators with Optus Satellite Business Continuity, a solution that provides a reliable communications alternative for business critical applications during and after an outage.
The Optus Satellite Business Continuity service supports critical communications via Optus' Satellite network rather than traditional terrestrial network infrastructure, effectively providing an alternate route for traffic to bypass terrestrial network outages.
The Optus Satellite Business Continuity service enables small to medium businesses to run their day-to-day communications requirements on their primary link, such as fibre or ADSL network and have a cost effective safety net for their business critical services in the event of a network disruption. This solution can enable a business to deliver the continuity of service their customers demand in circumstances where other businesses may be forced to close.
Executive Comment
Paul Sheridan, Vice President Optus Satellite, said, "We have listened to the concerns of our many small to medium business customers about the importance of continuing to trade at all times. We know that they often don't have the opportunity to access the infrastructure and resources for a tailored business continuity program, despite being equally, if not more, exposed to outages compared with the top end of town. We have developed this service with flexibility in mind. In the event of a crisis or business disruption, customers can choose to activate the service based on their business need."