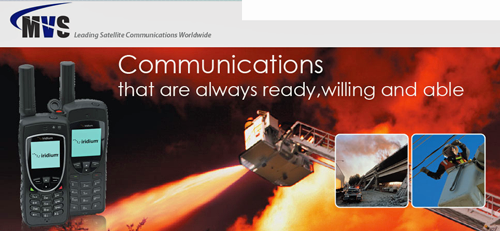 MVS USA, Inc. has acquired ADCI, a mobile satellite applications and services company that has been providing services to the United States Government, the US Military and the Department of Homeland Security since 2001.
The acquisition significantly strengthens MVS's position in the government and military sectors and is the first of multiple planned acquisitions as the company seeks to expand through acquisition and revenue growth.

ADCI currently has contracts with multiple branches of the US military and government, providing Inmarsat and Iridium maritime and land-based voice, high-speed data and video communications services. With the acquisition now complete, ADCI will function as a wholly owned subsidiary of MVS USA with all employees remaining with the organization.
David Gsell, the COO of MVS USA, reported that over the last 16 years, ADCI has established itself as a highly effective provider of mobile satellite solutions with an impeccable reputation for delivering to a customer base that so heavily needs and relies upon access to satellite communications. With ADCI a part of the MVS USA family, we now have deeper resources that will allow us to expand our solutions offerings to governments and militaries and pursue more business opportunities in these sectors.