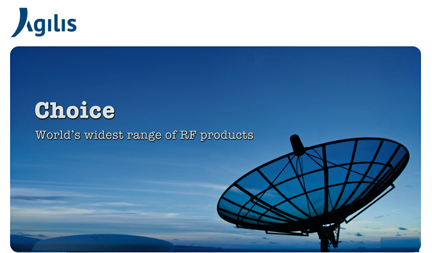 [SatNews] ST Electronics (Satcom & Sensor Systems) Pte Ltd. introduced the Agilis Parabolic VSAT Manpack Terminal (available for C-, X-, Ku- and Ka-bands) in a new 0.75m size at last week's CommunicAsia2014.
The Manpack is a technologically advanced solution for broadcast journalists, soldiers and emergency response services personnel. Both the 0.75m and 0.55m sizes—weighing 9.8kg and 10.5kg, respectively—are one of the most compact and rugged Manpack terminals available. The Manpack was showcased at the CommunicAsia2014 exhibition, held at the Marina Bay Sands, Expo and Convention Centre in Singapore last week.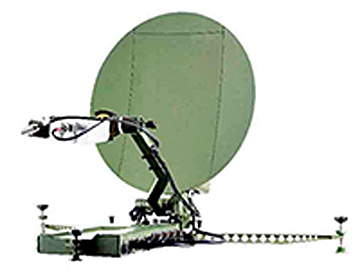 Parabolic VSAT Manpack Terminal 0.75m
—The Agilis Parabolic VSAT Manpack Terminal (0.75m) is suitable for users who require swift and secure communication in harsh environments or remote locations around the world. The Manpack Terminal is an integrated solution that is built with antenna, Block-Up Converter (BUC), Low Noise Block (LNB) and modem. It is equipped with advanced M&C feature with IP and Serial interfaces to provide users a convenient monitoring and control facility.
[Manpack Terminal] High-performance Seamless Solution—The Manpack Terminal is designed with built-in GPS and compass features so that users do not have to spend precious time reconfiguring the modem when moving to a different deployment location. As the Manpack is an intelligent system that provides realtime feed of antenna angle, users are able to align the antenna easily without any technical knowledge. This allows deployment to be completed effectively and seamlessly in time-critical conditions and in harsh environments.
Intelligent Power Management System (IPMS)—Intelligent Power Management System (IPMS) allows users to operate the Manpack for up to four hours and the usage period can be extended with extra batteries. It is one of the longest operating Manpack Terminals in the market.
The ST Electronics Agilis Parabolic VSAT Manpack Terminal is weatherproof (IP65-rated), compact and lightweight for easy portability and quick set-up. It is designed to withstand the communications challenges faced by multimedia journalists and defence personnel in the field.
Additionally, the company introduced its Ka-band 16W BUC (3.5kg). The compact-sized Ka-band BUC was also exhibited at CommunicAsia2014.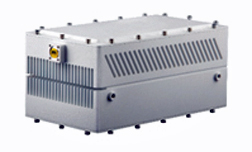 The Agilis Compact Series 16W Ka-band BUC is the smallest of its kind and is ideal for mobile and satellite uplink applications—the BUC is designed with a wide frequency range of between 28GHz to 30GHz, or 29GHz to 31GHz. The innovative and efficient thermal design of the BUC enables high reliability and a wide operating temperature range of -40°C to +60°C. The BUC offers excellent linearity and phase noise characteristics; low spurious and automatic temperature compensation.
The compact-sized BUC can be mounted directly on the antenna feed horn, eliminating the need for interconnecting cables and minimizing cable loss. This reduces complexity and installation cost for both system integrators and end users. Additionally, the BUC is equipped with advanced monitoring and control features with IP and serial interfaces for convenient monitoring and control facility for users.
For more information about the ST Electronics Agilis brand of products, visit http://www.agilissatcom.com/