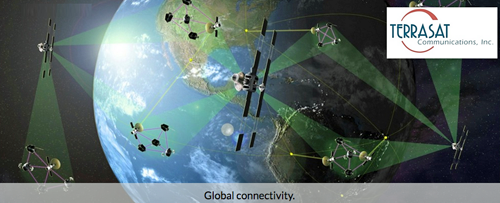 Terrasat Communications, an innovator of RF solutions for satellite communications systems, has appointed industry veteran Bob Hansen to the post of Vice President of Global Sales and Marketing.
Hansen's experience in the satellite communications industry spans more than 20 years, most of it spent with Comtech EF Data as Senior Vice President of Global Sales and Marketing. Mr. Hansen joins the Terrasat team at a point where the company is responding to increased demand for its products and the satellite industry is striving to provide higher throughput to meet rising user requirements.
Jit Patel, President, Terrasat Communications, Inc., stated that Mr. Hansen's vast experience and knowledge in the satellite industry, related vertical markets and the global customer base will be a tremendous asset for Terrasat's rapidly growing business.