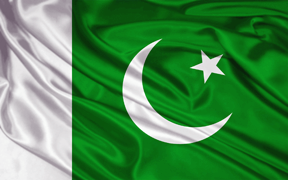 The infosite Pakistan Today is reporting that the nation of Pakistan and China are going to develop a satellite that will monitor the China-Pakistan Economic Corridor (CPEC), this according to Pakistani Sindh Transport Minister Syed Nasir Hussain Shah.
Shah was speaking at the inaugural session of a national conference on space science and technology on Saturday and indicated that space technology produced massive changes in every field of life, contributing positively to many sectors, including defence, communication and medicine. He added that space technology is also being used to monitor the road system and for port management,.
The 'Fourth National Conference on Space Science and Technology' was organized by the Institute of Space and Planetary Astrophysics (ISPA), University of Karachi. KU's Geography Department Professor Dr. Jamil Hasan Kazmi said that space science has done wonders in many sectors of life and was of the view that Karachi has become a heat island. The difference of temperature reaches up to five degrees from Malir to Defense or Clifton with all conditions better monitored with a satellite system.