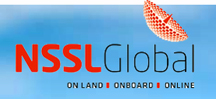 NSSLGlobal has expanded their international footprint with the opening of a new office in one of Europe's most important commercial shipping regions, that being a new, regional office in Haren (Ems), Germany.
This office will be an extension of the firm's Hamburg office and will service German and Dutch customers in the offshore and commercial shipping industries. Germany is one of the five biggest commercial maritime markets in the world and a strategically important region for NSSLGlobal. The opening of this new office is part of NSSLGlobal's wider approach to provide the best service possible within this important region to nurture existing relationship as well as to develop new partnerships from a location as close as possible to customers.
The Haren office is NSSLGlobal's second office in Germany and follows shortly after the company's move to larger premises in Singapore and the opening of a new South African office last year.