[SatNews] VT iDirect, Inc. (iDirect), a company of Vision Technologies Systems, Inc. (VT Systems), has announced that satellite communications solution provider Geolink Satellite Services, part of CETel Group, has upgraded its Evolution-based network to the iDX 3.2 operating system.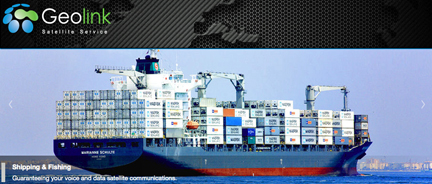 The company will also deploy iDirect's X7 remotes to improve speed and performance for customers in the oil and gas, mining and maritime industries. In the satellite communications industry, success is increasingly predicated on the ability to deliver higher throughput services and greater cost-efficiency. Geolink Satellite Services believes the upgrade will help it penetrate much deeper into core markets, while also offering a solution for local ISP and terrestrial operators looking for affordable backup or disaster recovery services.
"The requirements across oil and gas, mining and maritime may vary, but the demand for greater efficiency and higher throughput is universally across our entire customer base. For Geolink Satellite Services, our primary objective is to meet the ever-increasing needs of these customers, and we believe iDirect is the only platform that can help ensure our ability to meet such demands is never in question," said Cedric MANCINI, CTO, Geolink Satellite Services
Majdi ATOUT, the Regional Vice President, Middle East and Africa, iDirect, added, "It's critical that service providers stay ahead of customer demand as the satellite industry experiences a surge in growth. iDirect's X7 remote and Evolution platform are built to ensure the optimal customer experience, so that our partners can continue to offer enhanced services and capture expanding opportunities."
To view iDirect informative company and product videos, access http://www.idirect.net/Company/Resource%20Center/Video-Library.aspx?playvideo=flv:iDX32-Overview.
For additional information regarding Geolink Satellite Services, please visit http://www.geolink.com/