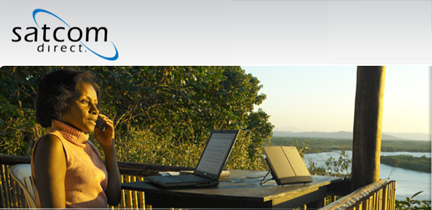 [SatNews] Satcom Direct has released a new mobile application...
...GetORT+ that will allow users of the Satcom Direct Unity product kit to interface with their satcom equipment using Apple devices. The GetORT+ mobile app supports and operates on the latest Apple iOS and allows customers to use their iPhone, iPod Touch, iPad or iPad Mini to interface with their SATCOM equipment.
Along with a Unity product kit, the GetORT+ app allows operators and aircraft maintenance personnel with Honeywell Satcom Terminal (MCS 3000, 6000, 4000, 7000, 7200) and AIS-2000 SAT TV to perform Owner Requirements Table (ORT) loading and channel list updates to the AIS-2000 Multi-Region Module. This release of the GetORT+ iPhone/iPad app supports upload of ORT files to the Honeywell MCS-3000, 6000, 4000, 7000, and 7200; supports upload of channel list and RIC file updates to AIS-2000 Multi-Region Modules; and supports upload of both preloaded ORT files and e-mailed files.
Unity is Satcom Direct's latest mobile SATCOM support product that allows avionics technicians to connect to multiple satcom systems for troubleshooting, diagnostic and configuration management. The Unity product kit is comprised of a selection of terminal adapters and a suite of mobile applications which access data from the aircraft's satcom systems. The GetORT+ mobile app is available from the App Store for $9.99 USD and can be found by searching for "Satcom Direct". A Unity Kit (Unity II, Unity III, Unity Honeywell or Unity Dealer) is required to use this app.