[SatNews] Optus Satellite has a new, three-year wholesale agreement with New Zealand internet service provider Wireless Nation—the relationship will enable Wireless Nation to deliver satellite broadband services to consumer, business and enterprise customers across the country.
The Wireless Nation agreement boosts Optus' existing presence in New Zealand, which primarily covers payTV and Free-To-Air (FTA) service providers and enables it to deliver services to new and existing residential, small business, farming and corporate and government customers across the country.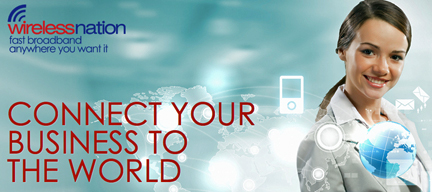 In New Zealand, Optus Satellite also enables broadcast services for Sky New Zealand and Kordia.
In Australia, Optus Satellite works with some of the leading mining and resource companies in the most remote parts of the country to deliver mobile coverage that is critical to safety, productivity and the health and well-being of their staff. Optus Satellite also provides a wholesale broadband access service for the National Broadband Network, and enables distance education solutions via satellite connectivity for remote schools and students.
To learn more about Optus Satellite, please visit http://www.optus.com.au/
More information regarding Wireless Nation is available at http://www.wirelessnation.co.nz/