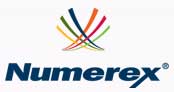 Numerex Corp (NASDAQ:NMRX) will be exhibiting and presenting at the IoT Evolution Expo, February 7-10, 2017, in Fort Lauderdale, Florida.
This will be IoT Evolution's 17th Event since 2009. Numerex is proud to be a Diamond Sponsor of the event featuring a keynote presentation and solutions demonstrations at booth #4003. The Expo aims to drive business transformation through the Internet of Things. In addition, IoT Evolution Expo allows attendees to meet with the IoT ecosystem and worldwide business leaders and learn how to leverage the power of the IoT to transform and move their business forward.
In addition to attending and exhibiting the Expo, Numerex will hold a keynote address on Wednesday, February 8th, at 3:30 p.m. entitled "Keeping it Real, the Reality of the IoT," from Numerex Chief Operating Officer Kelly Gay. In addition to the keynote address, Numerex will be represented in various sessions, ranging from tank monitoring and asset tracking to network services, by Numerex executives Sri Ramachandran, Shu Gan, and Wayne Stargardt.
On the show floor, Numerex will be displaying its innovative, managed IoT Solutions featuring iTank™, a remote tank monitoring solution, nxHYBRID™ asset tracking solution featuring cellular/satellite dual mode capabilities, and nxFAST™ platform and network services, which allow network connectivity and subscription and connection management for the IoT, among many others.