[SatNews] Harmonic will make its APAC announcement of the new Harmonic VOS™ platform, a software-based, fully virtualized platform that unifies the entire media processing chain from ingest to delivery.
The company will also showcase its recent developments to the Spectrum™ ChannelPort™ media server product line and the ProView™ 8100 IRD (integrated receiver-decoder).
Harmonic Products at BroadcastAsia2014
Harmonic VOS™ is the company's new software-enabled platform for deploying a complete, virtualized media processing architecture. VOS unifies the entire media processing chain from ingest to delivery, providing operators with increased operational flexibility, scalability, and efficiency. Operating in IT data center environments, VOS can scale up or down to accommodate peaks in demand based on capacity and functional requirements across all video services. As part of the VOS demonstration, Harmonic will showcase the Electra™ XVM virtualized media processor, the industry's first software-based, fully converged, broadcast-ready media processing platform and the first product to leverage the broad capabilities of VOS. Integrating real-time encoding, high-quality branding and graphics, and transport stream playout for broadcast and multiscreen services, Electra XVM offers unparalleled function integration, increased operational flexibility, and unlimited scalability.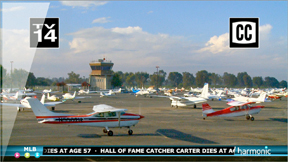 Harmonic will feature enhancements to the market-leading Spectrum™ media server product line, including the Spectrum ChannelPort™ integrated channel playout system, which augments ingest, storage, and playout broadcast workflows. ChannelPort's impressive performance includes high-density playout of four SD/HD channels per RU, dual DVE capabilities, and compatibility with the industry's leading automation systems.

Making its Southeast Asian debut at BroadcastAsia2014, the ProView™ 8100 IRD (integrated receiver-decoder) provides simultaneous HD-SDI and SD-SDI output with high-quality HD-to-SD down-conversion, allowing operators to use the same device to feed both the HD and SD production chains. Built-in frame-rate conversion brings additional benefits, especially for multinational program distributors, as it enables content shot at 50 Hz to be distributed at 60 Hz or vice versa.
Harmonic (NASDAQ: HLIT) is the worldwide leader in video delivery infrastructure for emerging television and video services. The company's production-ready innovation enables content and service providers to efficiently create, prepare, and deliver differentiated services for television and new media video platforms.
More information is available at http://www.harmonicinc.com/.