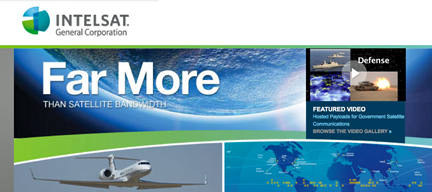 [SatNews] Intelsat General Corp., a wholly owned subsidiary of Intelsat S.A., has been selected by the U.S. Air Force to participate in a half-billion-dollar, 15-year program to place government payloads aboard commercial satellites.

Under the Air Force's Hosted Payload Solutions program, known as HoPS, Intelsat General and 13 other U.S. space companies will have an opportunity to bid on task orders designed to streamline the process of getting government capabilities into orbit. This program reinforces industry's role in supporting the U.S. government's leadership in space technology. The overall indefinite-delivery, indefinite quantity (IDIQ) contract has a value of $495 million and runs through 2029.

"The Intelsat General team has worked for more than eight years to demonstrate that hosted payloads should be a key component of the U.S. government's future space architecture," said Skot Butler, Vice President Satellite Networks and Space Services at Intelsat General. "The HoPS program is a culmination of that effort, and we look forward to successfully bidding on a number of hosted payload contracts in the coming years that will provide the best value and resiliency for our U.S. government customers."

The HoPS IDIQ contract includes studies on when and where hosted payloads would best suit the needs of the U.S. government; the full procurement and launch of hosted payload hardware aboard commercial satellites; and the ongoing support of the ground and space segment.
For further information regarding Intelsat General, please visit http://www.intelsatgeneral.com/