[Satnews] Axesat S.A. (Axesat) a provider of specialized satellite services, now has a strategic partnership with Sevis Systems, LLC, a leading developer of cellular backhaul optimization and acceleration technology, for the delivery of optimized 2G, 3G and LTE mobile services across Axesat´s satellite backhaul networks in Latin America.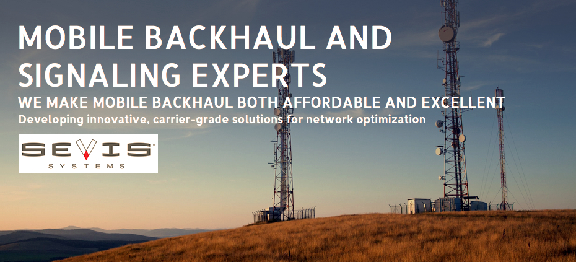 The announcement follows an approval process conducted by Axesat during 2015 and the successful implementation of Sevis technology on Axesat´s client networks. Sevis´ Intelligent Backhaul Optimization (IBO) technology, consisting of a suite of applications including optimization and acceleration, became an integral part of Axesat´s comprehensive suite of services designed to address the unique needs of mobile operators in Colombia, Chile, Peru, Ecuador and Mexico.
The highly efficient solution deployed and managed by Axesat realizes synergies from the combination of its extensive satellite network and Sevis IBO technology, including optimization and acceleration applications; achieving high performance and delivery with an optimum use of satellite spectrum resources. Services include legacy 2G and IDEN backhaul and backup services; 3G/LTE backhaul in remote locations and data offload services in suburban areas via hybrid backhaul resources. The end-to-end, fully-managed mobile backhaul services offered by Axesat comprise Sevis technology to optimize 2G, 3G and LTE mobile traffic. It also addresses the need to accelerate LTE traffic to overcome the satellite latency.
Axesat´s satellite backhaul services address mobile operators´ need to flexibly and cost-effectively expand their coverage in geographically-challenged locations. A set of pre-homologated turnkey solutions comprising Axesat´s network services and Sevis IBO suite of applications are available in all markets where Axesat operates.
Victor Ariza, Regional Director Backhaul Solutions, at Axesat said "Helping telcos and mobile operators reach those difficult locations cost-effectively is what Axesat has always been about. Combining our on-the-ground market knowledge with Sevis´ Intelligent Backhaul Optimization (IBO) technology resulted in a truly synergetic combination with high value for our customers. As mobile operators continue expanding their 3G/LTE coverage and satellite operators launch high throughput satellites, we expect to expand on our already successful relationship with Sevis to further empower the geographic expansion of mobile services in the region."

Tim Peyla, Vice President, Business Development at Sevis Systems, said, "The progression from 2G, to 3G / LTE and shift to an all-IP backhaul environment provides a fertile ground for satellite service providers to offer mobile operators innovative services with high performance and affordability. It was a natural progression for Sevis to strengthen its fruitful relationship with Axesat, a company that has a demonstrated track record of translating cutting-edge technology into value-added services."