[SatNews] World Reach Limited (ASX: WRR) has revealed that its wholly-owned subsidiary, Beam Communications Pty Limited (Beam), has entered into a...
...strategic product development initiative with Iridium Communications (NASDAQ:IRDM). The agreement signed by the two companies defines a new product development initiative for which Beam Communications will be the Primary Contractor and Original Equipment Manufacturer of the end customer solution. The initial order commitment for the new product will produce incremental sales revenues exceeding AU$3M in the first 12 months of commercial sale. The prospective launch of the product will be in the second half of 2013.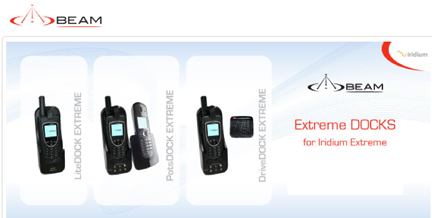 Joel Thompson, Vice President Product Line Management of Iridium Communications, said, "Beam was appointed a Value Added Manufacturer ten years ago and since this time has developed a strategic range of Iridium based accessories and terminals for the Iridium satellite network. This new initiative however is the first of its kind whereby Iridium is directly utilizing Beam's engineering and manufacturing expertise to design, develop and manufacture a new dedicated Iridium product."

"This undertaking by Iridium clearly demonstrates, once again, Beam's capabilities in developing leading edge high tech solutions for satellite network operators. This initiative will enhance the company's overall position in developing products under contract in the future. For commercial reasons the exact details of the product being designed and manufactured cannot be disclosed, however the company is extremely excited that Iridium has contracted Beam to undertake this new product initiative" said Michael Capocchi, Managing Director, Beam Communications.