[Satnews] Hiltron Communications is expanding its management team with the appointment of Antonio Monteverde as Sales Director.
He joins the company from AFT Microwave where he was responsible for sales and business development of microwave components for space, defence, medical, sensor, and industrial applications.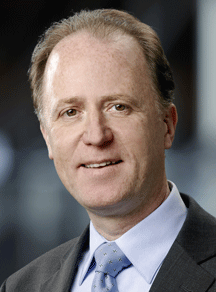 Antonio Monteverde holds a masters degree in telecommunications and informatics from the University of Genoa, Italy. He joined Italtel SpA in 1996 as System and Project Planning Manager, progressing to management roles at Bosch Telecom, Marconi and Ericsson before joining AFT in 2012.
Managing Director of Hiltron Communications, Jan Molter, said, "He has exactly the mix of business and technical experience required for this position plus a good understanding of project management from the customer side which is always an asset for senior staff working in manufacturing and systems integration."

Antonio Monteverde said, "Hiltron's modular approach to software and hardware development forms the basis of a cohesive product range which has sold successfully in the broadcast, telecommunications, aerospace, marine and scientific markets. My role will be to build on that success, aided by the first-class development, production and system-support facilities available at Hiltron's headquarters in Backnang."
Hiltron is part of the Danmon Group, one of Europe's leading suppliers of audio, video, transmission products and digital media solutions.