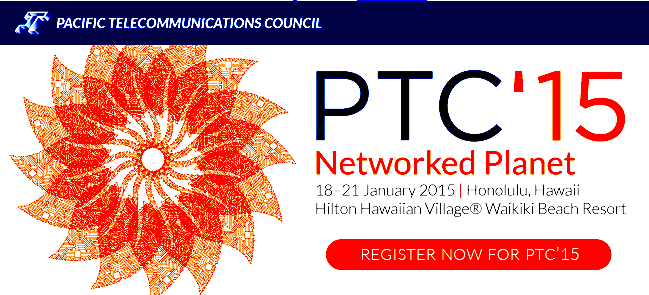 [SatNews] Informative, interactive, and a marvelous get-away to a tropical clime when most others are experiencing frigid temps.
PTC'15 is just a month away, and the rates increase after December 16th.
For over 35 years, senior industry executives and professionals have gathered in Honolulu, Hawaii each January to attend PTC's annual conference.

PTC's annual conference is a great way to start the year. Each year, the conference offfers:
A great program featuring industry thought leaders discussing the current and future state of the industry
Unparalleled opportunities to meet and interact with industry leaders and key decision-makers
A three-and-a-half day platform to focus on strategy, planning, networking, and building strategic partnerships
and more...
Register for PTC'15 today before the rates increase on December 16.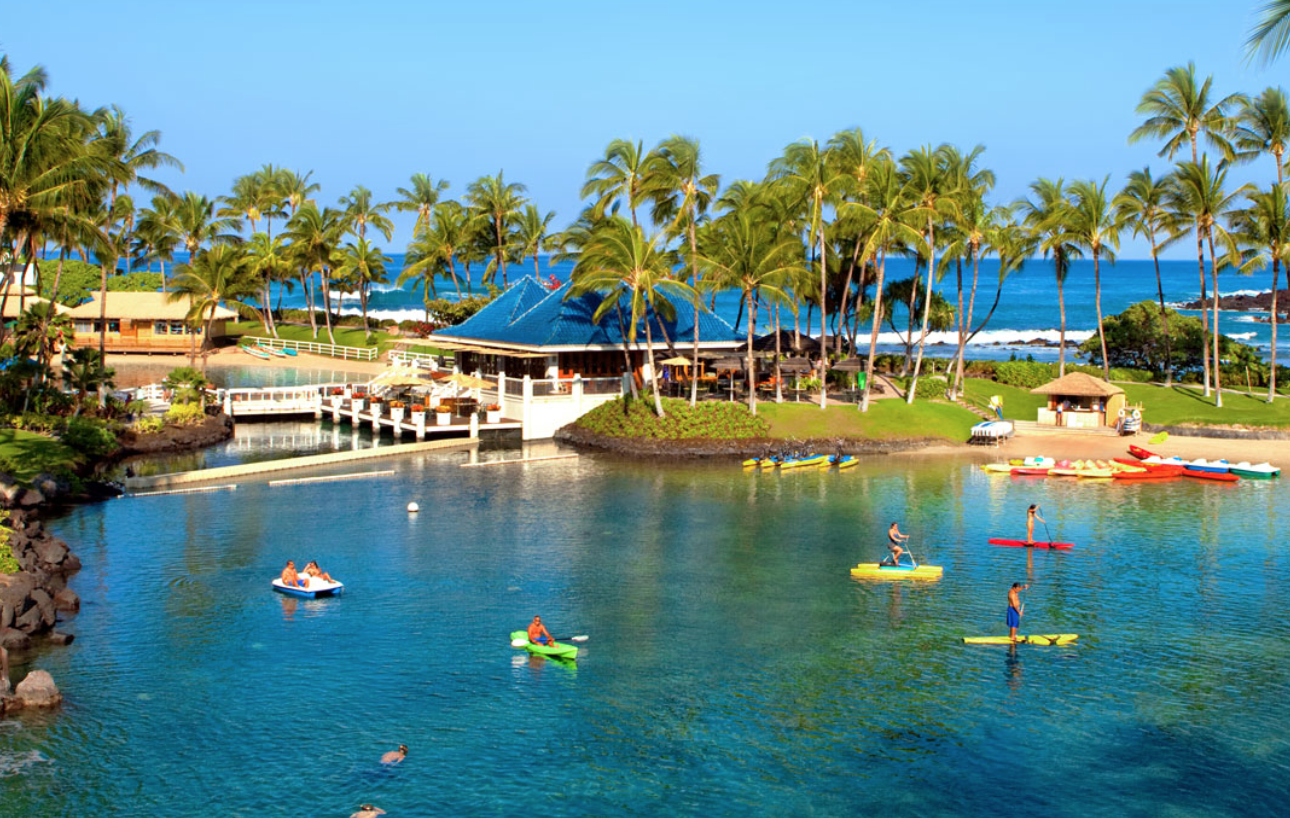 The Pacific Telecommunications Council (PTC) occupies a unique place in the dynamic, rapidly growing world of global communications. An international, non-profit, non-governmental membership organization, PTC is the leading membership organization for telecommunications and information and communication technology (ICT) professionals with interests in the Asia-Pacific region.
Through its annual conference, committees, community, events, and initiatives, PTC brings together senior industry leaders and provides them with opportunities to build partnerships with one another and share insights on industry trends, business strategies, policy and regulations, best practices, and new communication technologies and services. PTC facilitates the open exchange of ideas and commerce and supports ongoing research, education, and training that foster positive social and economic development.
First organized in 1978, PTC held its first annual conference in 1979 in Honolulu, Hawaii. PTC was incorporated as a non-profit, non-governmental organization in the State of Hawaii in 1980.
To realize its Vision, the Pacific Telecommunications Council (PTC) motivates and enables its members to conduct trade in facilities, technologies, and services and to use the power of information and communication technologies (ICT) to improve the quality of life in the Asia-Pacific.
Specifically, PTC will:
Organize conferences, exhibitions, and other forums to promote the open exchange of information, ideas and views in the context of the commercial, social, economic, and other development needs in the Pacific Hemisphere.
Bring together influential leaders from diverse backgrounds and locations to informally debate contemporary and controversial issues affecting the development and use of ICT.
Encourage the research, development, and application of technologies, services and policies through our constituency of educators, governments, commercial organizations, non-profit entities and user communities, especially to overcome uneven development and competency divides.
Grow an active diverse membership of experts and influential professionals committed to achieving PTC's Vision.
Monitor and address members' needs and continuously create value for them.
Develop the resources and capabilities needed to achieve the Vision in a sustainable manner.
Promote widely the views, role, activities, and benefits of the Pacific Telecommunications Council.