RBC Signals is a multi-national company enabling an improved commercial-focused model for the delivery and processing of real-time data from satellites in LEO—the company capitalizes on the innovation behind the sharing economy, using the excess capacity of existing ground stations across the globe to provide affordable, low latency services to the emerging class of new space commercial satellite operators.
The company has now successfully raised $1.5 million in a seed round. The VC-led round was made possible with participation from investors around the world including the United States, Singapore, the Middle East and China and will allow the company to expand its global network, coverage and capabilities.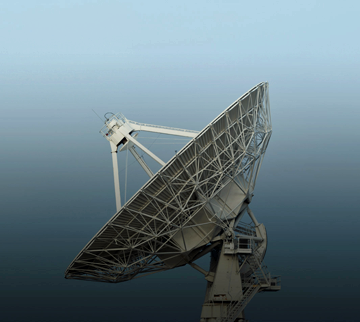 RBC Signals' business is driven by macro data-consumption trends requiring higher bandwidth, higher resolution, and on-demand immediacy. RBC Signals' services are aimed to meet the requirements of today's commercial satellite operators, which have shifted along with these dynamics. To do so, the company leverages the infrastructure and excess capacity of existing ground stations located strategically across the globe to provide real-time data delivery as well as data processing capabilities with a core focus on providing low latency, cost effective services to the emerging class of new space commercial satellite operators.
The recently completed capital raise will expand the coverage and the real-time data processing capabilities of the worldwide RBC Signals ground station network. RBC's global network currently includes 30+ antennas in 20+ strategic locations.
Christopher Richins, co-founder and CEO of RBC Signal, stated that his company is the first and only provider in their market sector that uses a shared economy model to leverage existing ground station infrastructure to deliver and process real-time data. Competitive pricing is critical for commercial satellite operators to make their own business plans financially feasible as the global space sector continues to commercialize."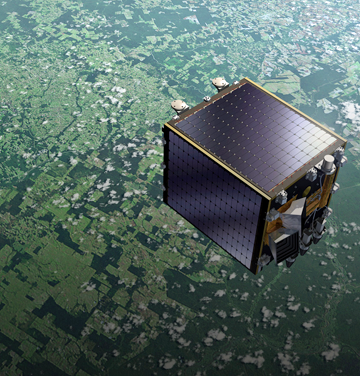 The other co-founder, Olga Gershenzon, also the CSO of the company added that demand for real-time data from space is growing—increasingly reliable and affordable launch services, along with the affordability of small Earth-imaging satellites, is driving the increased need for efficient and cost-effective real-time data delivery and processing services. RBC Signals is looking to fill this gap in the LEO marketplace.
A multi-national company, RBC Signals is led by space industry veterans Richins, Gershenzon and Rani Hellerman. Richins began his career as an RF Communications Engineer at Sea Launch, where he supported multiple satellite launch campaigns from the ship-based equatorial launch site. After business school, he completed an internship with SpaceX before joining Bain & Company as a management consultant. Post Bain, Richins held management roles at Arkyd Astronautics (Planetary Resources), Space Angels Network, Expedia, and Applause. Richins earned an MBA from the Darden Graduate School of Business at the University of Virginia as a Jefferson Fellow, a master's degree in Astronautics from the University of Southern California, and a bachelor's degree in Electrical Engineering from Brigham Young University.
Gershenzon has more than 25 years of practical experience in remote sensing applications including land cover change, disaster monitoring and mitigation, wildlife preservation, and education. She co-founded, co-owned and is a Member of the Board of Directors for R&D Center SCANEX, the leading Russian company in the satellite remote sensing market, offering a complete set of services ranging from acquisition to thematic processing of Earth observation images from space. She is also Co-Founder of the NGO "Transparent World", a non-profit organization providing non-commercial and educational projects with remote sensing data, and is Chair of the Board of "Earth from Space," an association of suppliers and users of Earth remote sensing data. She holds a master's degree in Meteorological Engineering from the Department of Geography at Lomonosov Moscow State University.
Rani Hellerman is RBC Signals' vice president of International Business. Prior to joining RBC, Hellerman worked at ImageSat International N.V for more than 15 years in technical and business positions and as a vice president of Business Development. Prior to joining ImageSat, Hellerman held a long career in Israel's Defense Forces, reaching the rank of Colonel. Hellerman has vast experience in the areas of advanced technology and operational requirements, including more than 25 years in Earth Observation business. Hellerman holds a BSc. degree in Electronics Engineering and master's degree in Business Administration (MBA).