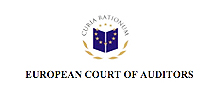 The Galileo program was launched in the mid 1990s with the aim of establishing a European Global Navigation Satellite System.
It has seen substantial delays and cost overruns. In a Special Report, the
European Court of Auditors
has analyzed the development and validation phase of the program. The audit addressed the period during which the
Galileo Joint Undertaking
(
GJU
) managed the development and validation phase, focusing in particular on its mandate, the process of setting it up, and the management of its tasks. The GJU, which operated from September 2003 until the end of 2006, was a management vehicle set up by the
European Commission
and the
European Space Agency
.
The audit findings cover the different tasks of the GJU during the development and validation phase as well as issues related to public-sector governance. The Court also assesses the reasons why the GJU did not achieve most of its objectives. The Court concluded that management of the development and validation phase was inadequate. The Galileo program experienced problems at different levels. The GJU's most important task was to negotiate a
Public-private partnership
(
PPP
), under which the private sector would invest, in partnership with the European Commission, in the creation and use of the Galileo infrastructure. Negotiations with the private sector on a concession agreement stalled in early 2007. The audit examined which factors accounted for the failure of the concession process, concluding that the PPP was inadequately prepared and conceived. As a result, the GJU was required to negotiate a PPP which was unrealistic.
The GJU's task of supervising technological development activities was seriously constrained by governance issues, an incomplete budget, delays, and the industrial organisation of the development and validation phase. Research and Technological Development results were of limited usefulness. The integration of
European Geostationary Navigation Overlay Service
(
EGNOS
) into Galileo was only partially successful. The Commission did not provide adequate leadership in developing and managing Galileo. Finally, the report includes a number of detailed recommendations for the Commission. The Galileo program organisation has changed markedly since 2007. But many of the lessons learned from the GJU are of relevance both to the continuing Galileo program and to further possible joint undertakings and industrial programs.